new york
Immigration Attorney
Serving Clients around the World – Call Today
The United States welcomes thousands of new immigrants in various legal categories each and every year. Many seek out life in the United States because of the viability of the economy and the ability to pursue gainful employment. Others come to study or to escape from the immense hardships of life in other corners of the world.
The attorneys at the Law Offices of Robert Tsigler, PLLC, have years of experience helping clients navigate the often-difficult realm of New York's immigration laws. We know what could be at stake when you are facing immigration proceedings and the other issues that commonly interfere with immigration in New York City. If you need assistance with immigrant visas, citizenship, or legal issues related to your green card, we can help. Our team can also provide comprehensive defense counsel if you are facing deportation.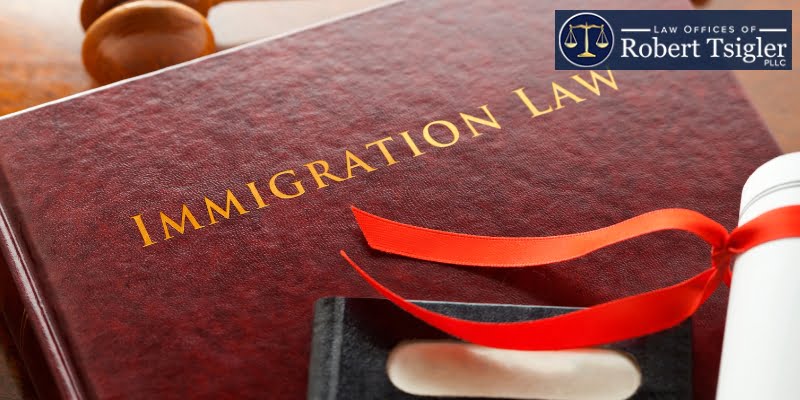 How Much Does It Cost to Hire an Immigration Attorney in NYC?
The anticipated cost of legal fees unfortunately deters many people from seeking defense counsel when they need it most. They may also refrain from securing legal representation in immigration proceedings because they believe they can handle these legal issues on their own. Investing in the services of an experienced immigration lawyer can be invaluable for you and your family. If you are concerned about the possible cost of your legal fees, take time to learn a potential attorney's billing policies and determine how much time they will need to devote to your case to estimate how much your legal fees might cost.
When it comes to defense counsel, the level of personal attention you can expect from a private New York immigration and criminal defense attorney is valuable. When you and your loved ones risk losing immigration status, deportation, or even criminal prosecution related to your immigration, it's crucial to secure legal counsel you can trust.
Our New York immigration attorney offers the following services for immigrants and their families:
Immigration to the United States and the path to citizenship are widely shared dreams among many members of the international community across the world. No matter where you and your family originated, the Law Offices of Robert Tsigler, PLLC, will help you navigate the complex immigration proceedings you likely face as you work toward securing the immigration status you need to realize your dreams of legally residing in the United States.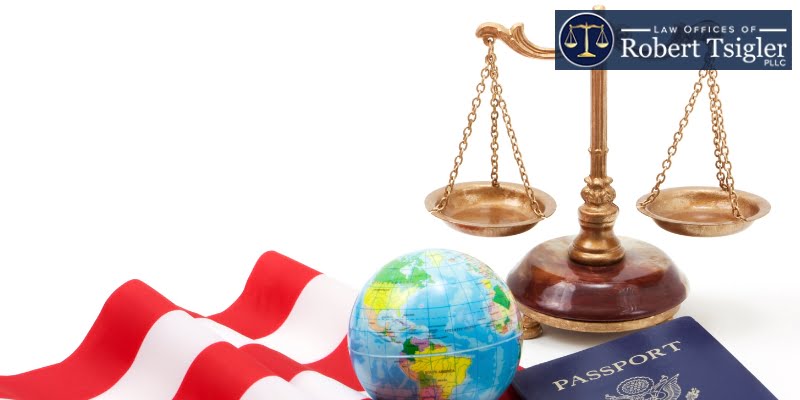 Coming to the United States
Those who come from abroad and wish to reside in the United States may qualify to legally stay in the United States if they can prove their ability to legitimately meet the criteria of one seeking asylum or by applying via a family-based petition.
Asylum is a right granted to those who suffer persecution based on their race, ethnicity, religion, social membership, or political opinion in their country of origin. Applicants who meet these criteria must file a Form I-589 to be approved by the USCIS.
The U.S. Department of State also allows for immediate relatives of citizens, including spouses, unmarried minor children, children adopted abroad, and parents of a citizen to live in the United States after filing and the approval of a family-based petition. The Department of Immigration also allows a specific number of family preference visas each year.
No matter what reasons you and your loved ones may have for immigrating to the United States, it is vital to understand the laws and procedures in place in New York, so you can have the smoothest immigration experience possible. Unfortunately, many individuals encounter problems with their immigration processes and may even face criminal prosecution for certain immigration policy violations. It is also possible for an individual who has completed some immigration proceedings to face deportation for unrelated activities. In these situations, it's possible for deportation to come into play. The Law Offices of Robert Tsigler, PLLC, can help our immigration clients approach deportation cases with confidence, and we will do everything we can to reduce the chance of you and/or your family members facing deportation.
Grounds for Deportation in New York
To qualify for residency status or naturalization in the US, an immigrant must maintain a clear criminal record. Conviction of any criminal offense may not only interfere with immigration proceedings, but it could also lead to deportation if the offense is severe enough. Typically, conviction of any violent crime, human trafficking offense, and certain other felonies can be sufficient for deportation. Conviction of less severe criminal offenses may not necessarily lead directly to deportation, but these matters can interfere with ongoing immigration proceedings.
How Can a NYC Immigration Lawyer Help Me Fight Deportation?
The New York immigration attorneys at the Law Offices of Robert Tsigler, PLLC, not only have extensive experience helping clients navigate the immigration laws of the US and of New York, but also years of experience with a wide spectrum of criminal defense cases. You could face criminal charges that jeopardize your immigration status, in which case you need a defense attorney who can help you fight the charges you face and assist in maintaining your immigration status.
We will work closely with you to determine the best available path of defense. If your immigration proceedings are interrupted in any way due to criminal case proceedings, you can rely on our team to provide detail-oriented guidance through every stage of both sides of your case.
After years of being told that he has no options, Tsigler Law quickly and successfully led our client to a clear path forward for a green card. Our client had an unjust criminal conviction combined with an unlawful entry into the United States. The team at Tsigler Law fought hard to ensure our client was able to remain in the United States and take care of his family.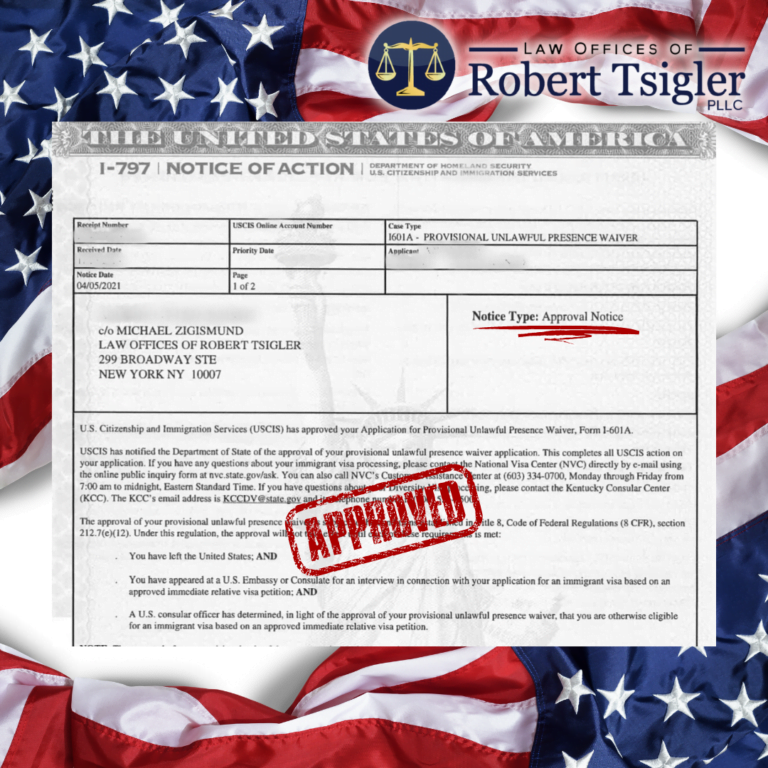 Call Our NYC Immigration Attorneys for a Consultation
Our New York immigration attorney can help. Our knowledgeable staff can assist you with securing the result you need and we are available 24 hours a day, 7 days a week to answer your questions and concerns.
If you have any legal concerns regarding your immigration status, or if you or a loved one hasbeen charged with any criminal offense that you fear could lead to deportation, the Law Offices of Robert Tsigler, PLLC, are ready to assist you. Contact us today and schedule a consultation with our team to learn more about your rights and legal options in these demanding situations.
We want to
hear your
Story.
Schedule an initial consultation to
discuss your case right away.