Bergen County DWI Attorney
Don't Wait. Our Firm Is Available 24/7 for Emergencies.
When facing DWI charges in Bergen County, New Jersey, you need an experienced and knowledgeable attorney who can represent your best interests. This is because a DWI charge in Bergen County is considered a severe offense and can have far-reaching consequences, including steep fines, jail time, revocation of your driver's license, and mandatory completion of a court-ordered alcohol education program. Sometimes, a DWI offense can disqualify you from certain occupational licenses or employment opportunities. If you believe you've been wrongfully charged with a DWI in Bergen County or your arrest circumstances warrant a plea bargain, a DWI lawyer can help.
At the Law Offices of Robert Tsigler, PLLC, we have experience defending clients accused of drunk driving in Bergen County. We believe that everyone deserves to receive the best legal defense possible and will go above and beyond to ensure that your rights are protected throughout the entire process. Our firm understands the seriousness of a DWI charge and will work with you to develop the most vigorous possible defense. We will review all of your options with you and explain how each choice may affect the outcome of your case. Connect with us today to learn more about how our Bergen County DWI lawyers can help you fight the charges against you.
DWI stands for driving while intoxicated. It is illegal to drive with a blood alcohol concentration (BAC) of 0.08% or higher. The legal BAC varies slightly depending on the driver's age and license classification, such as commercial driver vs. non-commercial driver. It is also illegal to drive under the influence of any controlled substance, including marijuana and prescription medications.
If a police officer pulls you over and suspects you are impaired, they may administer field sobriety tests or a breath test to determine your BAC. If these tests reveal that you are over the legal limit, you can be arrested for DWI in Bergen County and charged with a criminal offense.
What Is the DWI Process in Bergen County?
The DWI process will depend on the case's specific circumstances, including the individual's BAC level, prior DUI convictions, and whether there were any injuries or fatalities resulting from the incident. Here is a general outline of the DWI process in Bergen County:
It is vital to seek legal counsel if you are charged with DWI in Bergen County to understand your rights and options throughout this process.
What Are Common Defenses to a DWI Charge?
There are several common defenses to a DWI charge that a person may raise in court, depending on the case's specific circumstances. Some of these defenses may include:
How a Bergen County Criminal Defense Attorney Can Help DWI Cases
Because the average citizen may not be familiar with the legal process for DWI cases, their knowledge and experiential gaps can be filled by an experienced criminal defense attorney to craft an effective defense.
What Are Some Reduced Penalty Options for a DWI Charge?
Some potential reduced penalty options may include:
Bergen County DWI Lawyers FAQs
Q: How Much Do DWI Lawyers Cost in Bergen County?
A: The cost of hiring a DWI attorney in Bergen County will depend on several factors, including the attorney's experience and reputation, the complexity of the case, and the estimated time required to handle the case. While the upfront cost may be substantial, the investment can pay off in the long run by reducing or avoiding a potential jail sentence.
Q: What Are Common Reasons DWIs Are Inaccurately Charged?
A: Some common reasons a DWI charge may be inaccurate include equipment malfunction, improper calibration of breathalyzer or field sobriety test equipment, police misconduct, and the lack of evidence to support the charge. Additionally, an experienced attorney can often contest the charge if there are any issues with the evidence or inconsistencies in the police report.
Q: What Defense Strategies Can an Attorney Use for a DWI Case?
A: The accuracy of field sobriety tests, the accuracy of breathalyzer results, and other factors may be challenged in court by a defense lawyer. Depending on the specifics of the case, an attorney may be able to successfully challenge the initial stop, traffic violation, probable cause for arrest, and other factors related to the DWI charge. Additionally, an attorney may use procedural and/or constitutional defenses to suppress evidence that might otherwise be used against the defendant.
Q: What Type of Community Service Can Be Required for a DWI Charge?
A: Depending on the jurisdiction and the particular case, community service related to a DWI charge may include tasks such as picking up litter, working in community gardens or homeless shelters, teaching traffic safety classes, and other activities related to alcohol harm prevention. Additionally, some jurisdictions may require a person to attend an alcohol treatment program or counseling as part of their sentence.
Contact the Law Offices of Robert Tsigler, PLLC, Today
If you have been charged with DWI in Bergen County, New Jersey, the experienced criminal defense attorneys at the Law Offices of Robert Tsigler, PLLC, can help. We will review your case and provide you with the best legal defense to protect your rights and interests. Contact us today for a consultation.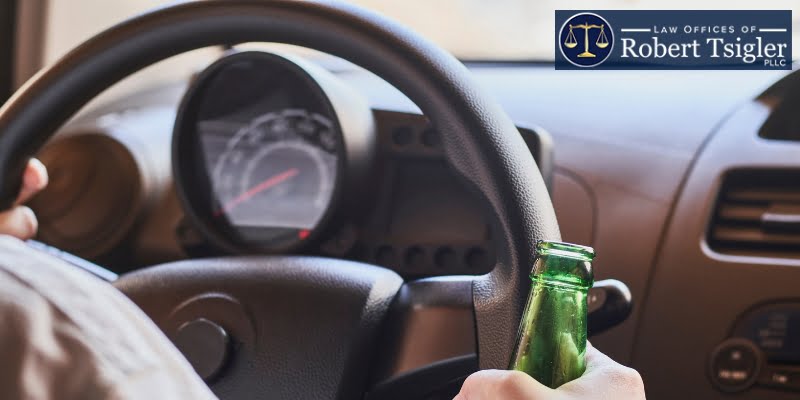 Client Under Investigation for Suspicion of Dwi, Criminal Mischief and Leaving the Scene of an Accident
No Charges Filed
Our DUI Attorneys at Robert Tsigler, PLLC are Ready to Fight for You!
Getting representation as soon as possible following any DWI or DUI-related charge is the best way to promote a positive result from a subsequent trial. These charges are considered very serious and can result in expensive fines, the loss of driving privileges or professional licenses, and even incarceration. Only an experienced Bergen County DWI lawyer can successfully defend your case.
Schedule an initial consultation to
discuss your case right away.