Human
Trafficking
at US Canada Border Lawyer
Human Trafficking at US-Canada Border Attorney
Human trafficking is an issue in many locations within the United States, and it is a serious state and federal crime. It is a crime that is unfortunately difficult to track and results in the exploitation of millions of people around the world. State and federal laws exist to prevent trafficking, protect victims, and prosecute those who engage in any part of the human trafficking process. Individuals charged with human trafficking crimes may face state charges, but cross-border trafficking charges are generally prosecuted as federal human trafficking crimes. These crimes are very serious, and a conviction can result in years or even life in prison. It's essential that those charged with federal crimes obtain legal support from a qualified human trafficking defense attorney.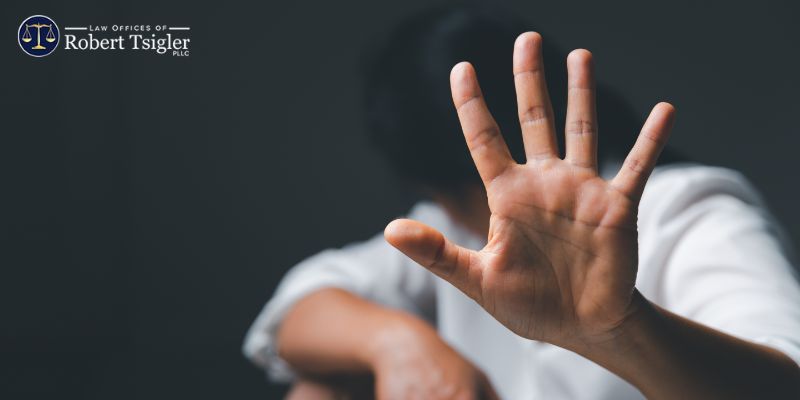 Criminal Defense in New York Along the U.S.-Canada Border
Any criminal charge can have a severe impact on an individual, their life, and their future. A federal criminal charge is even more serious. At the Law Offices of Robert Tsigler, PLLC, our law firm is dedicated to supporting the victims of human trafficking. We are a leading firm for human trafficking law in New York, and we work to build a strong defense for those accused of human trafficking crimes. We strongly believe that everyone deserves to be treated with respect and compassion, and we fight for the rights of victims and accused individuals in human trafficking.
Our team has years of legal experience in criminal defense, including labor trafficking and sex trafficking. We understand the intricacies of state and federal trafficking laws, along with how crossing borders impacts an accused individual. We use our experience to fight for the rights of our clients.
New York Human Trafficking Law
Human trafficking in New York is defined as holding, moving, or recruiting persons for exploitation. The law categorizes human trafficking as sex trafficking or labor trafficking.
Sex trafficking is a Class B felony in New York, which can carry up to 15 years or up to 25 years in prison, depending on the severity of the crime. A convicted individual will likely have to register as a sex offender. Labor trafficking is a Class D felony in the state, which results in 2 to 7 years in prison.
Federal Human Trafficking Laws
Trafficking crimes that take place over the U.S.-Canada border are sentenced as federal crimes due to crossing state and national borders. The federal law that criminalizes and determines the federal approach to human trafficking is the Trafficking Victims Protection Act of 2000 (TVPA). Like New York law, this act also splits the crime of human trafficking into sex trafficking and forced labor trafficking.
Forced labor trafficking is the crime of using force, fraud, or coercion to recruit, transport, or provide an individual for exploitation of labor and servitude. Penalties include up to 20 years in federal prison. This penalty increases to up to life in prison if any aggravating factors are present. These factors include kidnapping, attempted kidnapping, aggravated sexual abuse, attempting to kill, or the crime resulting in the death of the victim.
Sex trafficking refers to the crime of moving, holding, obtaining, or soliciting an individual for commercial sex when the individual is coerced, forced, under the age of 18, or induced by fraud to engage in commercial sex. Penalties for federal sex trafficking rely on how involved the offender was in the trafficking. If an individual directly participated in trafficking, they may face up to 20 years in federal prison. Aggravating factors, such as sexual assault, can result in a sentence of up to life in prison.
Common Defenses for Human Trafficking Charges
Every defense strategy must be tailored to the unique case. Common defense strategies include:
An experienced defense lawyer can review your unique case to determine an appropriate defense.
Q: What Do Human Trafficking Advocates Do?
A: Human trafficking advocates are advocates for those who have suffered human rights violations through human trafficking. Advocates review cases of trafficking and those of individual victims. An advocate may have duties that involve providing direct aid to victims and assisting with changing and updating legal policies to better prevent human trafficking and protect victims.
Q: How Are Human Traffickers Prosecuted?
A: The two primary forms of human trafficking that are prosecuted by federal law are sex trafficking and forced labor trafficking. These are generally the forms used by state laws, although the definitions and penalties vary. Identification and prosecution of traffickers occurs once victims are found and secured. Penalties for both types of federal trafficking crimes include up to 20 years in federal prison. If aggravated sexual abuse, attempted murder, kidnapping, or attempted kidnapping occurs, or if the trafficking results in the victim's death, the sentence is raised to life in prison.
Q: What Are the 3 P's of Trafficking?
A: The 3 P's are defined under the Trafficking Victims Protection Act of 2000 (TVPA) and are:
Protection: This includes several protections for foreign victims of human trafficking, providing federal healthcare and other benefits, and creating immigration status protections.
Prevention: The TVPA created the Office to Monitor and Combat Trafficking in Persons and the Interagency Task Force to Monitor and Combat Trafficking to aid in monitoring and preventing trafficking.
Prosecution: The act enhanced the ability of federal prosecutors to prosecute human traffickers, and it also increased criminal penalties.
The TVPA exists to systematically prevent and end human trafficking.
Q: Who Solves Human Trafficking Cases?
A: There are several branches in the U.S. Department of Justice responsible for investigating, reviewing, and prosecuting human trafficking cases. These include:
This is not a complete list, and there are several other branches and offices within branches that contribute different aid to preventing and prosecuting human trafficking.
Effective Defense in the Criminal Law System
The Law Offices of Robert Tsigler, PLLC, understands the gravity of federal human trafficking charges. Contact us today to see how we can provide you with the effective criminal defense you need.
Client Charged With Grand Larceny
Dismissed
Contact a Lawyer for Help in NYC
If you're facing a Human Trafficking charge at US Canada Border, it's time to contact a lawyer. Human Trafficking is a serious crime that can land you in jail. Contact the Law Offices of Robert Tsigler, PLLC to get the help you need.
Call the Law Offices of Robert Tsigler, PLLC at 718-878-3781 for a consultation.
Schedule an initial consultation to
discuss your case right away.