Comprehensive Defense for Burglary, Robbery, & Other Theft Crimes
Anyone charged with a theft related offense in the state of New York could face stiff penalties ranging from the repayment of restitution and other fines up to what could amount to lengthy periods of incarceration. There are many different degrees of theft or larceny and each charge carries specific penalties, legal considerations, and sentencing guidelines as defined by the state Penal Code.
Regardless of what kind of theft charges may be pending against you or your organization, it is essential to secure a qualified New York criminal defense lawyer as soon as possible. Failing to get adequate representation could threaten your chances of securing a favorable outcome in your trial.
Why Hire the Law Offices of Robert Tsigler, PLLC?
In the State of New York, there are many unique categories for theft charges. All offenses are related to illegally transferring goods, services, or funds from an individual or group to another. There are many designations for these crimes, though some common terms include larceny, burglary, robbery and other theft charges requiring a NYC Federal Criminal lawyer. 
In the state of New York, Title J of the Penal Code arranges theft crimes in the following sections:
In the state of New York, theft related offenses are considered very serious. Within each of the above sections, there are many specific charges which can be levied against individuals, groups, and organizations. Regardless of what you may be facing, it is essential to secure the representation of a skilled New York theft attorney as quickly as possible following your arrest.
Client Charged With Grand Larceny


Dismissed
Our client was facing a 12 year prison sentence after being falsely accused of first-degree robbery with a firearm. The criminal defense team at Tsigler law got to work immediately and after a thorough investigation, obtained a complete dismissal.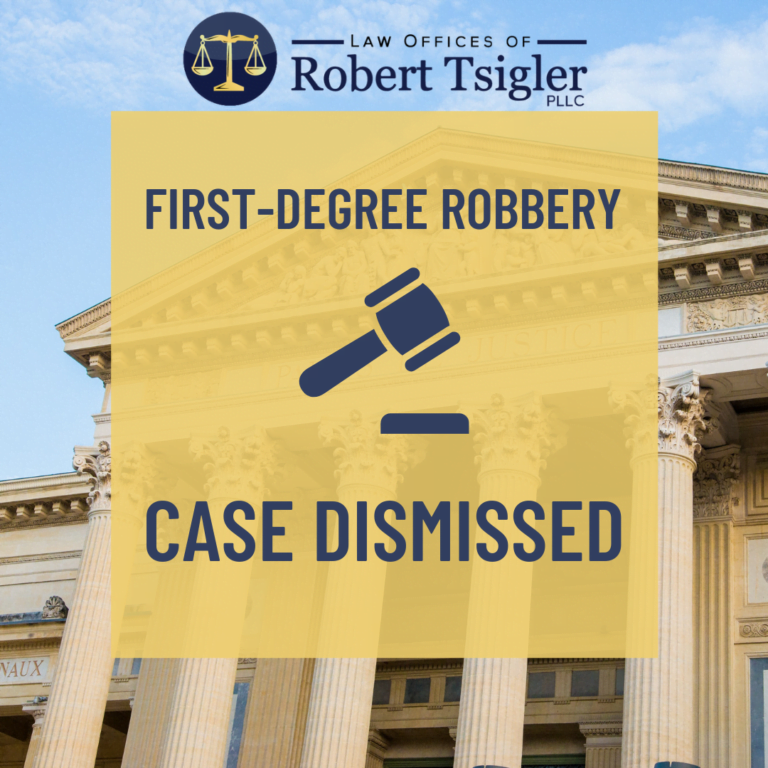 The Theft Law firm of Robert Tsigler, PLLC is Ready to Fight for You!
If you have been charged with burglary, larceny, or robbery, do not delay. Call the Law Offices of Robert Tsigler, PLLC at (718) 701-5542 for a consultation.
Schedule an initial consultation to
discuss your case right away.