Morris County DWI Attorney
Don't Wait. Our Firm Is Available 24/7 for Emergencies.
A conviction for driving while intoxicated (DWI) in New Jersey is serious. It can result in life-altering consequences such as a permanent criminal record, hundreds in fines, jail time, and a driver's license suspension. When an individual drives under the influence of alcohol or drugs, they are not only breaking the law but putting themselves and others in danger. The consequences of a DWI can impact a driver's entire future, limiting career, professional, educational, and housing opportunities. This is why it's important to retain experienced legal counsel to limit these penalties or avoid a conviction altogether.
Facing any criminal charge is terrifying. Whether you were driving under the influence or were falsely accused, it can be overwhelming to face the criminal justice system. A reliable DWI defense attorney in Morris County is a necessary asset to guide you through the charges against you, and they can advocate for the most favorable outcome to your case.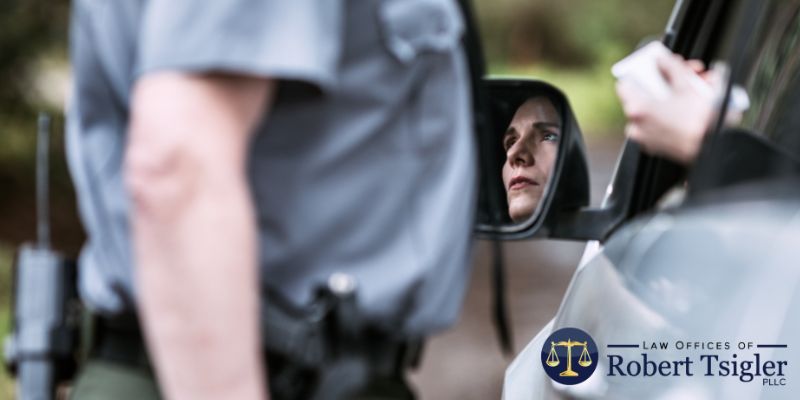 DWI Defense Attorneys in Morris County
The most effective way to stand up for your rights is with a qualified attorney who can review your case to find what defenses are available. The attorneys at the Law Offices of Robert Tsigler, PLLC, have years of experience in criminal and DWI defense law. We want to fight for your rights and guide you through this stressful process as smoothly as possible. We know that facing any charge is overwhelming, and we want to help you understand your situation clearly so you know what you can expect. Our attorneys strive for compassionate and personalized legal care and have defended many individuals in our community from DWI charges. When you need legal representation in Morris County, our attorneys want to help.
What Are the DWI Laws in Morris County?
In New Jersey, it is illegal to operate a motor vehicle with a blood alcohol content (BAC) of 0.08% or higher. However, drivers can be arrested and charged with a DWI, even with a BAC under 0.08%. If the driver is under the influence of any substance that negatively impairs their ability to drive, they can still face a DWI conviction. Certain drivers, such as commercially licensed drivers or underage drivers, have a lower BAC threshold to be charged with a DWI.
Can Drivers Be Mistakenly Arrested for a DWI?
There are many reasons why a driver may be wrongly arrested for a DWI in Morris County. These include:
How Can a Morris County DWI Defense Lawyer Help Me?
While you may not have dealt with the criminal law system before, a DWI defense attorney has significant experience with the processes and requirements of it. An experienced attorney is your greatest chance of avoiding a conviction for your DWI charges or lessening the penalties and impact of conviction if it can't be avoided. There are many ways that a defense attorney can benefit your case, including:
What Are the Penalties for a DWI?
The exact penalties after a DWI conviction will depend on the unique factors of the actions of the driver and the arrest. The maximum penalties associated with a DWI conviction depend on the BAC level of the driver, how many prior DWI convictions they have, and whether they caused an accident.
For a first-offense DWI conviction where the driver had a BAC above 0.08% but below 0.10%, the penalties in New Jersey are:
If the driver's BAC was higher than 0.10%, but not greater than 0.15%, fines increase to between $300 to $500, and the IID is required for between 7 months to 1 year. When a driver is arrested with a BAC of higher than 0.15%, there is a mandatory license suspension for 4 to 6 months, during which there is also an IID installed. After the period of suspension, the driver is required to have the IID remain in their vehicle for 9 to 15 months once they have their license reinstated.
With subsequent offenses, fines increase, jail time increases, and the time for mandatory license suspension increases. These penalties also assume that an officer pulled over the driver in a traffic stop, and no damage was caused by the driver. When a driver under the influence causes an accident, penalties increase. If someone is severely injured or killed, the driver may be charged with a felony.
Q: How Much Does a DWI Attorney Cost in New Jersey?
A: There are several factors that influence the cost of a DWI defense attorney. In New Jersey, the average cost of a criminal defense attorney is $321 an hour. Not all attorneys charge an hourly rate, although a flat fee is rare unless a case is very straightforward. An attorney's costs depend on their level of experience, where their firm is located, and the complexity of your DWI charges. When an attorney charges an hourly rate, legal representation will be more expensive the longer it takes. Cases settled prior to a trial will be less expensive than those that enter litigation.
Q: Do I Need a Lawyer for a DUI in New Jersey?
A: If you have been charged with a DWI in New Jersey, it is in your interests to work with an experienced criminal defense attorney. This improves your chances of mitigating or removing the charges and penalties against you. If you do not have reliable legal representation, you will have to argue your case to the state prosecutors alone. An attorney has the experience and resources to find evidence that supports you, build a strong defense, and anticipate the prosecution's arguments.
Q: Can a DWI Be Reduced in New Jersey?
A: Yes, in some cases, a DWI can be reduced in New Jersey. This is more likely if it is a driver's first offense, there are no aggravating factors, and the driver secures effective legal counsel. Depending on the specific facts of your arrest and case, the prosecution's evidence or the basis of the arrest may be challenged. This can lead to a lighter sentence or even a dismissal of the DWI charges. An attorney can also guide you through negotiating a plea deal for a lower sentence.
Q: How Do I Get Out of a DWI in New Jersey?
A: A defense that eliminates DWI charges in New Jersey will rely on the unique facts of the individual case. A qualified attorney can review the case to determine if any defenses are applicable. Some strong defenses include:
Defend Your Rights in Morris County With the Law Offices of Robert Tsigler, PLLC
Let the Law Offices of Robert Tsigler, PLLC, protect your rights and guide you through your DWI case. Contact us today to learn how we can help you fight for your ideal outcome.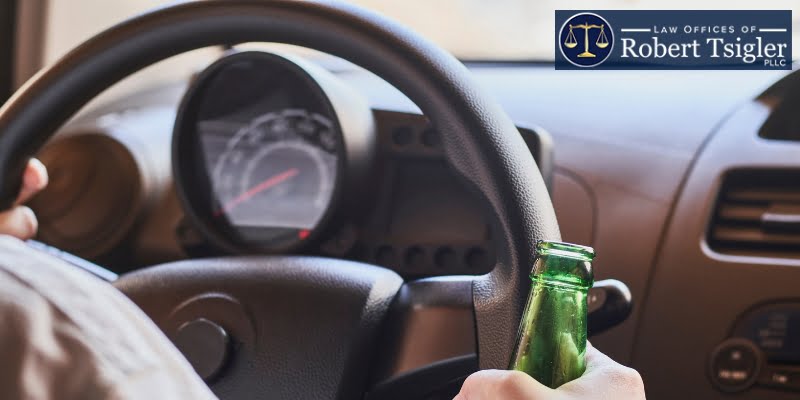 Client Under Investigation for Suspicion of Dwi, Criminal Mischief and Leaving the Scene of an Accident
No Charges Filed
Hiring a criminal defense attorney to represent you in a DUI case can greatly improve your chances of a favorable outcome and help you navigate the legal process.
Our DUI Attorneys at Robert Tsigler, PLLC are Ready to Fight for You!
Getting representation as soon as possible following any DWI or DUI-related charge is the best way to promote a positive result from a subsequent trial. These charges are considered very serious and can result in expensive fines, the loss of driving privileges or professional licenses, and even incarceration. Only an experienced Morris County DWI lawyer can successfully defend your case.
Schedule an initial consultation to
discuss your case right away.