Staten Island
Sex Crimes
Defense Lawyer
Representing Staten Island Clients Charged With Sex Crimes
Defending Charges of Assault, Rape, Abuse, & More
Sex crimes are generally regarded as some of the most heinous criminal offenses that a person can commit. Even the mere accusation of committing a sex crime can potentially ruin an individual's life. New York sex crimes carry more significant social stigma than most other
criminal offenses
prosecuted in Staten Island, and even a relatively minor sex offense can have lifelong consequences for the convicted. At the Law Offices of Robert Tsigler, PLLC, our team has extensive experience handling highly sensitive sex crime cases. We understand the personal and professional consequences that can befall an individual accused of committing a sex offense, and we believe in ensuring every American accused of a crime has access to reliable legal counsel and the complete protection of their constitutional rights in criminal proceedings. If you or a loved one has been arrested for any sex crime, it is imperative to begin working on your defense as soon as possible.
Why Hire the Law Offices of Robert Tsigler, PLLC?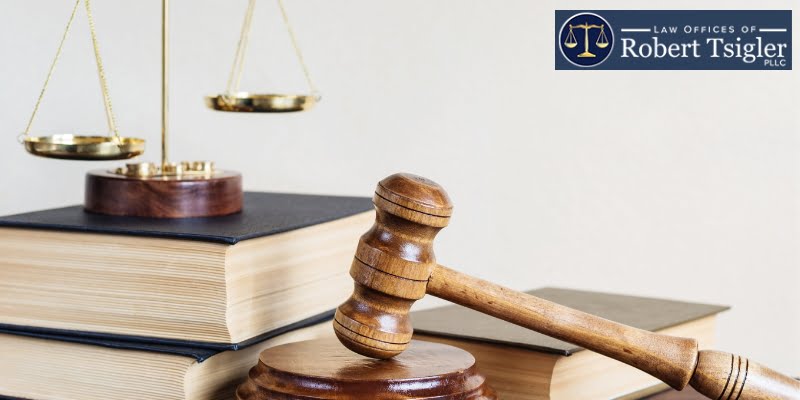 The Law Offices of Robert Tsigler, PLLC, provide every client with 24/7 access to their legal team. In addition, you can reach out to us at any time throughout your case proceedings for updates, and we will help you prepare for every phase of the criminal trial process.

Our firm has years of experience providing criminal defense representation to clients in Staten Island and the surrounding areas of New York City. Rest assured that you are investing in comprehensive, detail-oriented, and aggressive defense counsel when you choose our firm to represent you in a sex crime case.
Potential Sentencing for Sex Crimes in New York
New York state prosecutors will pursue conviction aggressively in any sex crime case due to the heinous nature of these offenses. This is especially true for any sex crime case involving minor victims. There are many possible sex crimes a New York prosecutor may charge against a defendant, including rape, sexual battery, sexual assault, sexual abuse, indecent exposure, or child pornography charges.
It is not uncommon for people to face New York sex crime convictions when they did not do anything intentionally wrong. For example, if you had consensual sex with someone who lied about their age and later discover that they were under the age of consent, you could face a statutory rape charge. Likewise, if you receive unsolicited nude photos from someone who you did not know was under 18, you could face a charge of possession of child pornography. It's also possible for a consensual sex partner to later accuse you of rape after the fact. In all these situations, it is vital to have a Staten Island sex crimes defense attorney on your side who can help you prove the truth of the matter and clear your name.
The penalties for sex crimes in New York tend to be quite severe. The sentence for a sex crime typically hinges on the age and condition of the victim and the severity of the offender's behavior. For example, a charge of indecent exposure would lead to a less severe penalty than the rape of a minor. Depending on the severity of the offense and whether the offender physically harmed the victim in committing the crime, the penalties can include fines, incarceration for several years, and compulsory registration as a sex offender.
Sex offender status is a very severe consequence of a sex crime. The sex offender registration database is publicly accessible, so virtually anyone with a computer can go online and look up every sex offender living in their area. If you are convicted of certain sex crimes, you will need to register as a sex offender, possibly for life. This can make it difficult or impossible to live in certain areas, such as near schools, churches, or daycare facilities, and you may not be able to obtain certain types of employment. Some sex offenders may also lose their professional licenses, further inhibiting them from earning a living after their case concludes.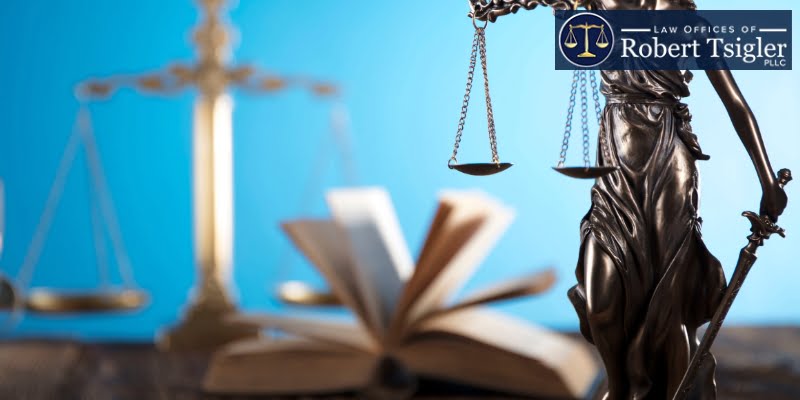 What to Expect From Your Staten Island Sex Crimes Defense Attorney
If you are accused of a sex crime you did not commit, or if you made a mistake and need legal counsel to guide you through the criminal court proceedings you face, you need an attorney you can trust to handle your case with the utmost diligence and professional care. At the Law Offices of Robert Tsigler, PLLC, we understand exactly what could be at stake for you in your sex crime case. We can handle
defense representation at the state or federal level
. Our team will exhaust every available channel of defense on your behalf, whether that involves proving you have been wrongfully accused or that you committed the offense unwittingly due to the alleged victim's failure to provide accurate information. When you choose the Law Offices of Robert Tsigler, PLLC, to represent you in a Staten Island sex crimes case, we will help you determine the best approach to defending you against the charges you face. We will help you gather exculpatory evidence to prove your innocence and issue subpoenas for any material evidence that may help you disprove a wrongful accusation. If you know you made a mistake and conviction is unavoidable, we will help you identify procedural issues on the part of the prosecution or, at the very least, assist you in plea bargaining. We understand how isolating and hopeless this situation can feel, and our team is ready to provide the comprehensive defense counsel you need to approach your case with greater confidence. If you or a loved one needs legal representation for a sex crime case and are ready to discuss your options with a Staten Island sex crimes defense attorney,
contact the Law Offices of Robert Tsigler, PLLC, today
and schedule your consultation with our team.
Client Accused of Rape After Meeting on a Dating App
 Dismissed
The Sex Crime Law firm of Robert Tsigler, PLLC is Ready to Fight for You!
If you have any questions about a pending charge, reach our staff 24 hours a day, 7 days a week at 718-878-3871. Schedule your consultation today.
Schedule an initial consultation to
discuss your case right away.