Staten Island
White Collar Crime Lawyer
Representing Clients in White-Collar Criminal Cases in Staten Island, NY
Facing an Arrest? Call the Law Offices of Robert Tsigler, PLLC.
"White-Collar crime" is a term used to define many criminal offenses of a financial nature. Generally, white-collar crimes involve some type of fraud or deception with the intent of financial gain. While these offenses are nonviolent, you should not assume they entail light penalties upon conviction. For example, many individuals charged with white-collar criminal offenses in New York have faced years in prison, substantial fines, loss of their professional licenses, and other penalties. If you are charged with any type of white-collar crime in Staten Island, NY, it is vital to have
defense counsel
you can trust on your side. A Staten Island white-collar crime defense attorney can be a crucial asset if you intend to prove your innocence or, at the very least, plead to lesser charges. The Law Offices of Robert Tsigler, PLLC, can provide the criminal defense representation you need to navigate the most complex white-collar crime cases.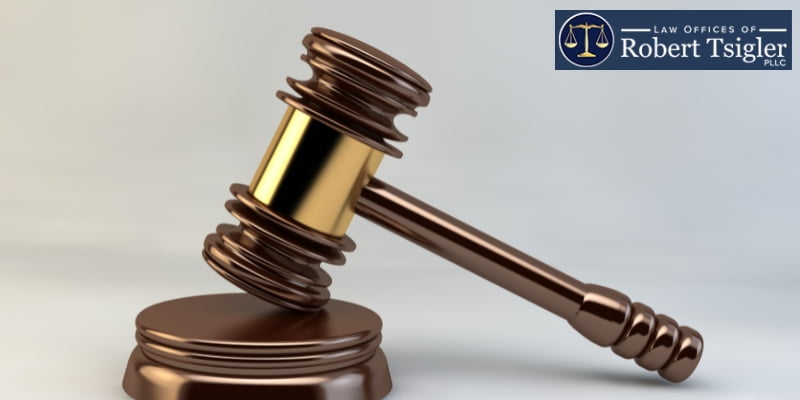 Why You Need a Staten Island White Collar Crime Defense Attorney
When an American citizen is charged with any criminal offense, they have the right to legal counsel. If they cannot afford an attorney, one may be appointed to them. It is vital to understand the nature of many white-collar crimes. While some may be prosecuted at the state level, many white-collar crimes include substantial monetary amounts that qualify for prosecution in federal court. A proven criminal defense firm like the Law Offices of Robert Tsigler, PLLC, can offer a high degree of legal counsel when facing the most serious of white collar crimes.
Benefits of Legal Representation in a White-Collar Crime Case
If you believe you have been wrongfully charged with a white-collar crime, it can be tempting to try to explain yourself to the authorities in the hope of clearing up the matter, but the reality is that law enforcement is typically focused on securing convictions however possible. White-collar crimes also often involve highly technical and complex financial matters that may require extensive formal review. Working with an experienced Staten Island white-collar crimes defense attorney is the best chance you have of successfully proving your innocence or, at the very least, clarifying the situation and avoiding the worst of the penalties you face.
When you work with the Law Offices of Robert Tsigler, PLLC, you can rest assured our team will provide the full breadth of our skill, resources, and experience to handle your case. We can coordinate expert witness testimony to clarify the more complex details of your case, conduct extensive research, and provide aggressive cross-examination of the prosecution's witnesses to dismantle their case. Additionally, our firm has years of experience handling white-collar crime cases at both the state and federal levels. No matter how severe the charges against you may be, we can provide the legal representation you need to confront the situation with greater confidence.
Common Examples of White-Collar Crimes
White-collar crime is broad and can apply to a variety of criminal actions, including: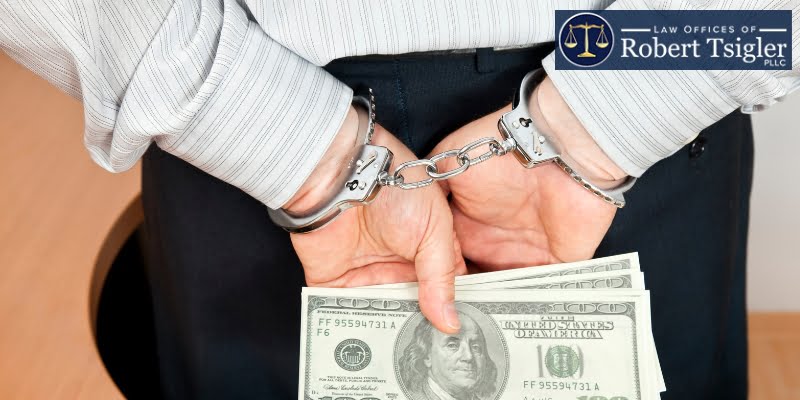 This is not an exhaustive list of all the criminal offenses that can qualify as white-collar crimes. These offenses typically require deception, intentional misleading, and documentary obfuscation for them to succeed. Anyone convicted of a white-collar crime can expect to face various penalties, including compulsory surrender of any misappropriated funds or property, fines to various government agencies, liability for civil damages resulting from their behavior, loss of professional licenses, and even incarceration.
What to Expect From Your Staten Island White-Collar Crimes Defense Attorney
When you work with the Law Offices of Robert Tsigler, PLLC, in a white-collar criminal defense case, you can expect comprehensive, individualized legal counsel from the outset of your case through every phase of your proceedings. Whether your case unfolds in state or
federal court
, we will provide responsive updates on all proceedings and help you prepare for every phase of the criminal court process. Our goal in every defense case we accept is acquittal or dismissal of our client's charges. However, if this is not possible, we will do everything we can to minimize sentencing and help you avoid the harshest penalties your charges may entail. If you are ready to discuss your legal options with an experienced Staten Island white-collar crimes defense attorney,
contact the Law Offices of Robert Tsigler, PLLC, today
to learn how our firm can assist you.
Accusations of Grand Larceny in the Amount of $700,000
No Charges Filed
The White Collar Criminal Law firm of Robert Tsigler, PLLC is Ready to Fight for You!
Getting representation as soon as possible following any White Collar Criminal-related charge is the best way to promote a positive result from a subsequent trial. These charges are considered very serious and can result in expensive fines, the loss of driving privileges or professional licenses, and even incarceration. Only an experienced Staten Island White Collar lawyer can successfully defend your case.
Schedule an initial consultation to
discuss your case right away.