The process of immigration can be life-changing for many individuals and families, and that makes the difficult process even more stressful. Any mistake in an application to apply for a visa or permanent residency can result in denial and delay the process of immigrating for months to years. For many people attempting to immigrate to the US and New York area, it is useful to work with a New York Immigration Lawyer.
Even seemingly straightforward immigration cases can meet complex issues, and an attorney can guide you through these difficulties. If you are anticipating a complicated process, a New York immigration lawyer is an essential ally to defend your rights and make your application or petition more likely to succeed.
When you begin to look into immigration attorneys, it can be useful to understand typical immigration attorney fees and what influences those costs.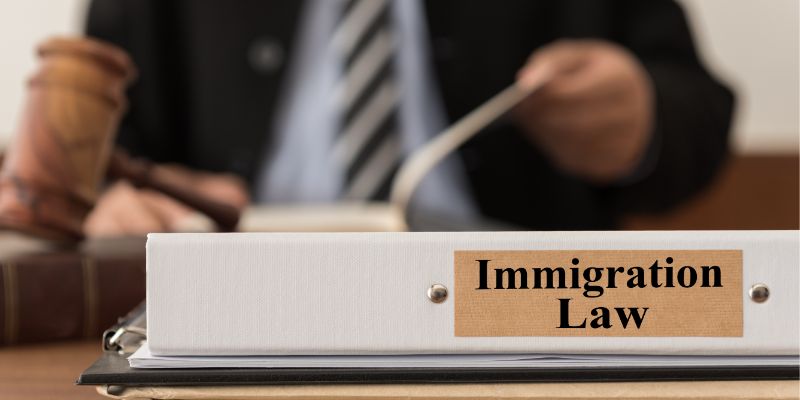 What Do Immigration Lawyers Charge?
Each attorney and law firm will charge differently based on their own knowledge and policy. In New York, the average immigration lawyer cost is $667 an hour. Around the country, hourly costs range from $150 to $700 an hour. Not all attorneys will charge based on an hourly fee, however, and some will charge a flat fee. Flat fees are more common for simple filing tasks.
Before you hire an immigration lawyer, it's important to schedule a consultation to discuss your case. The fees for a consultation range from $100 to $400. A consultation will help you learn whether you have options to immigrate and what is most beneficial for your long-term goals. If you want to obtain a permanent residency eventually, this may change the legal steps you take right now.
A consultation is also useful to ensure you feel comfortable with an attorney prior to hiring them. Your immigration lawyer is going to be helping you through a potentially stressful and life-changing experience, and it's important that you feel at ease with them.
During a consultation, you should ask questions about fees and costs for your unique case. Because each attorney will have different costs based on many factors, this is the most effective way to determine the specific fees you may be paying. It can be useful to compare rates from different immigration attorneys.
What Factors Impact the Cost of an Immigration Lawyer?
There are many unique factors about individual law firms and your immigration case that may impact the fees. Some of these factors include:
Attorney's Experience: In most cases, attorneys with more experience in a field of law will charge higher rates. Attorneys with more experience may also be able to resolve your case more quickly and more beneficially. That does not mean that high fees always indicate experience. Look into an attorney's reputation, case experience, and success in immigration cases like yours. This will help you determine their experience level.
Type of Application: The cost also depends on the complexity and type of form you are submitting. You may be submitting a work visa, a permanent resident request, or a citizenship application. These require different work from attorneys and may have different rates.
How Much Support You Need: Immigration attorneys may simply help you draft and file a petition, or they may provide you with constant advice and support throughout the immigration process and interviews. An immigration attorney may also defend you in immigration court against deportation and/or criminal charges. These services will have different rates.
FAQs
Q: How Much Does a US Immigration Lawyer Cost?
A: Each state and attorney will have different rates, but an immigration attorney may charge anywhere from $150 to $700 an hour. Attorneys typically charge an hourly rate for complex or longer services, which may take some time to resolve. Some attorney services, such as filing a single form, may be charged as a flat fee.
The costs of a lawyer will also depend on their experience and their location. Attorneys who have worked in immigration law for many years or decades are likely to have high rates. However, they may also be able to secure you a favorable resolution more quickly.
Q: How Much Do Immigration Consultations Cost in the USA?
A: Each law firm will charge differently for consultations. This may be anywhere from $100 to $400, depending on a firm's policies, location, and other factors. Consultations are useful to determine if you have a viable path to a visa or permanent residence and to learn what an attorney can do to help.
A consultation is helpful to decide if you feel comfortable being represented by an attorney and if they help you feel at ease. You should also use a consultation to determine how much an attorney's services will cost. You don't want to get near the end of your immigration case and be unable to afford continued legal representation.
Q: Can a Lawyer Help Me Immigrate to the USA?
A: A lawyer can significantly boost your chances of successful immigration to the United States. The legal process of immigrating to the US is extremely difficult and complicated, and it will be even more so when done by yourself. Immigration lawyers can help you file forms, apply for visas and permanent residency, and perform well in interviews, among other things.
Q: How Much Is the Green Card Fee in 2023?
A: Typically, the two forms that need to be filed to apply for permanent residence are a Green Card application and an immigration petition.
The Green Card application, or the Application to Register Permanent Residence or Adjust Status, has a fee of $1,140. For applicants between 14 and 78, there is a biometrics fee of $85. There is a supplement form to adjust status, which has a fee of $1,000, except for those under 17 or who meet other requirements.
The fee of an immigration petition depends on the relationship between the individual applying for the green card and the person filing the petition on their behalf. This fee ranges from $205 to $775, with certain immigrant visas having no fee.
Find a Qualified New York Immigration Attorney
When you work with an immigration lawyer, you can limit the stress and confusion inherent to the immigration process. The Law Offices of Robert Tsigler, PLLC, can treat you with the respect and compassion you deserve and bring our years of experience to aid your immigration case. Contact our team today to see how we can help you.